Austrian Fashion Bloggers In Maxima
January/February 2011 Issue, page 85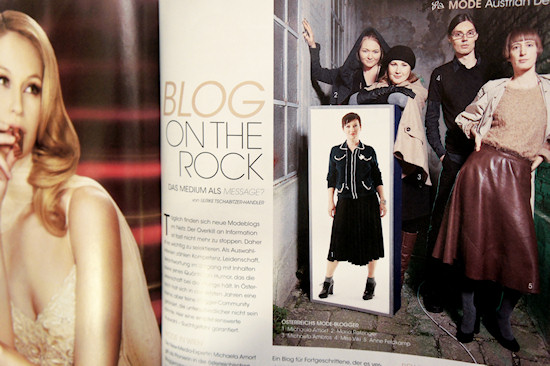 Hi, I am in Maxima :) Together with four Austrian fashion bloggers, we were ordered to a photo shooting with Regina Hügli. Four of five bloggers obeyed (had time) and the result is now published in the current Maxima January/February issue 2011 alongside a brief description of every blog.
I find the portrayal quite accurate and charming, because it highlights the strengths of every blog. Maxima mentioned for example the journalistic skills of Blica, the blogging pioneer Tschilp, the cool and funny posts at Cooloutfit, the professional style of Stylekingdom, and the cheery video clips on my blog :)
Being in a fashion mag and getting noticed is so cool and rewarding, it is like seeing the fruits of the hard work, which lies behind blogging and being a model. This is often underestimated by beginners, who quit after a short time because of the huge burden and little reward you get at the beginning.
Maxima 2011/01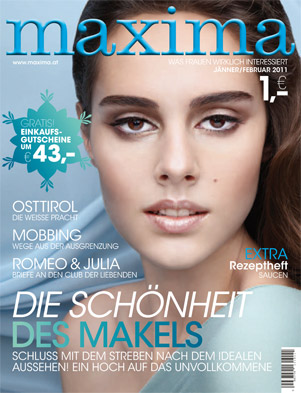 Grab your copy of Maxima (2011/01) at your local BIPA, BILLA, Merkur or ADEG store for only 1 EUR (sold in Austria).
The Fashion Investigators
Here are the two final pictures of the shooting (first was used in the article). We actually did two sujets, one in Regina's photo studio and the second outside in a dark and cold backyard. No wonder, the latter was chosen ;)
Photo credit: Regina Hügli for Maxima
Photo Tschilp (inside Lightbox) by Christoph Pirnbacher
Bloggers: Michaela Amort/Tschilp, Maria Ratzinger/Stylekingdom, Michaela Ambos/Cooloutfit, Viktor Krammer/Viki, Anne Feldkamp/Blica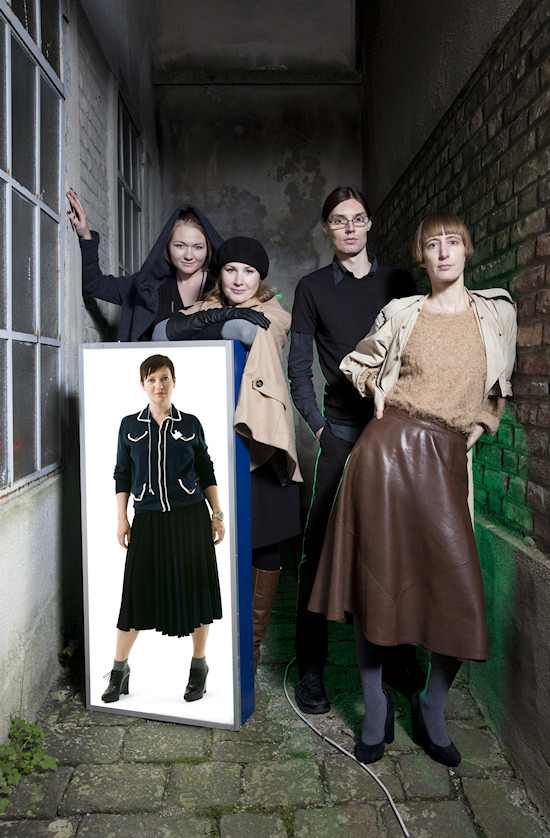 Comments ❤ ❤ ❤
Add ❤ comment: