Blogging is like telling a story with your own words and pictures. Check out what caught my eye in this week's blog round-up!
Photo credit: Miss Laura Hueto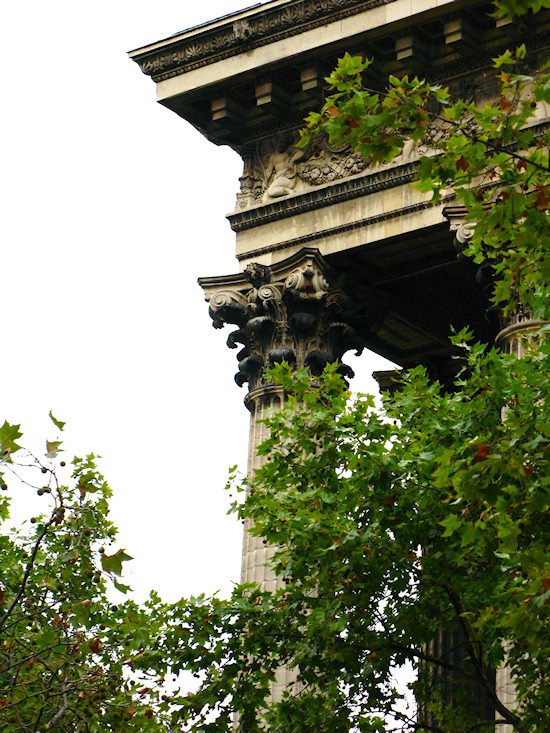 "Faery" Tale
Hi, Miss Laura made it again into my list of favorite stories this week. It is a magical photo story of Paris that ends in a Parisian boutique. I love the beautiful (pre-)autumn and slightly melancholic atmosphere in her photographic diary.
Story Telling
Second blogger, who caught my eye, is jimpricute. She has a very unique writing style, which you will immediately notice, when visiting her blog. Every blog post literally tells a story and is enriched with expressive pictures of Hailey's life.
Traveling Story
Last blogger of today, who I would like to feature, is Style Bizarre blogger Vivian. She not only tells us about her little secret, how blogging and the Internet helped her become more confident, but she has also recently visited Vienna, my current hometown :)
Her Vienna story is very accurate and shows the lovely Schönbrunn palace, where I do my daily workouts by the way. Unfortunatley, she did not call me before coming here ;)
Here is the complete blog round-up. Which story do you like best?
Links à la Mode
What's Old is New ... Again.
Edited By: Jessica Thorpe
The saying, "what comes around, goes around" has been proven throughout the history of fashion.  Stylish peeps the world over have been stimulated by trends of decades passed time and time again. This weeks Links A La Mode is influenced by your interpretation of fashion fads and trends interpreted to suit our modern world.
The funky 70's boho glam look is in full effect with flowing skirts, high waist lines and chunky platforms. Another trend making a loud avant garde blip on my radar is the classic ladylike look of the 50's and 60's. Women are embracing their curves and enhancing them with shape flattering silhouettes. Lastly, current fashion do's that continue to inspire me are clever use of sheer, crochet, macrame and lace fabrics. And last but not least, retro accessories are back in a huge way; statement bangles, fanny packs and cat eye shades are loud on the fashion forefront.
Blog Stories – September 22nd
Add ❤ comment: