Feel the dark side of the force — Models of the Fashion Empire Balenciaga wearing cape hats, reminiscent of Darth Vader.
Photo credit: Balenciaga
Hi, here are the latest news from the Fashion Empire Balenciaga and the IFB network:
Return of Darth Vader
Blogger Crushing Red has discovered this cool looking cape hat, reminiscent of Dark Vader. It was designed by the Fashion Empire Belenciaga and was part in their SS 2012 show in Paris.
Feel the dark side of the force!
Renaissance History Lesson
Take a history lesson on renaissance costumes with designer purushu and see their comeback on today's haute couture runway.
DIY Xmas Gift Guide
Are you a stressed xmas shopper? Relax, IFB has some inspiration for you.
Money is not everything when it comes to finding the right gift for your loved ones. Sugar and Spice knows how to have a frugal, yet stylish christmas.
Also check out the great DIY ideas below:
Links à la Mode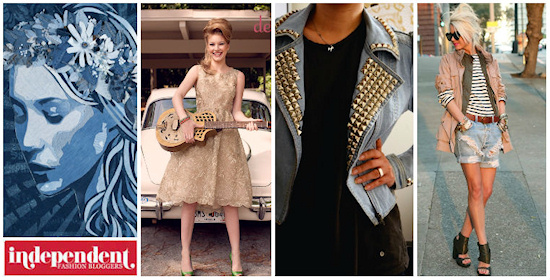 Cooler Weather Brings Haute Fashion: That's How The Saying Goes Right?
Edited by: Jessie Thorpe of Denimology
Cooler weather has made it's way in and it leaves me feeling a definitive need to dress up lavishly. Some girls have been frocked fancifully for the entire month of Dressember. I think it's important to make the effort to look extra stylish in the Winter months. I've been decorating myself glamorously in festive jewel tones: emerald, crystal, ruby with gold making and appearance every now and again also. My wardrobe has definitely become darker as I use lots of navy and black basics letting my accessories do the talking.
The IFB Weekly Roundup – December 15th 2011
Add ❤ comment: