I treat every task as a challenge and I will not be satisfied until I have successfully completed it. — Adrienne
Photo credit: Ma Dernière Addiction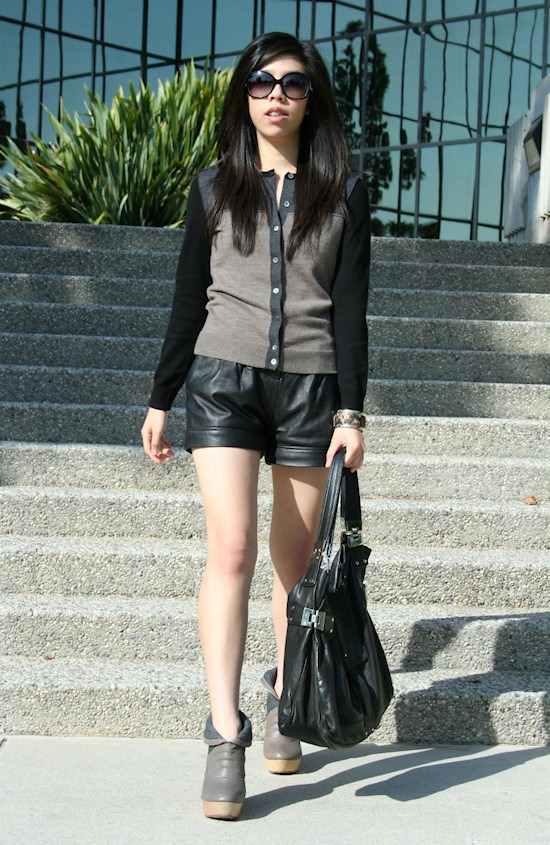 Hi, happy news from IFB, my last blogger featurette got featured in this week's Links á la Mode round-up :) and I even placed first :P and my Mojito cocktail pic was also selected :P Wow!
So for this post I thought, I will highlight three new outfit bloggers from this round-up. Looking forward to discovering new awesome blogs!
Ma Dernière Addiction
Photo credit: Ma Dernière Addiction
Adrienne's ultimate addiction is writing a diary of outfit stories with a sense of style that is impressively cute and sophisticated. Every OOTD post of the focused blogger has a different theme and in between her cute outfit pictures you will find some cheerful comments and anecdotes regarding the shoot and her daily life. My verdict, pretty addictive!
A Little Too Much
Photo credit: Greg Parker
Hey I heard you like the WILD ONES, and a wild one she is. Natalie started her blog only recently, but her outfit pictures look so experienced that you might think she blogs already for a long time. OMG, how I love these crochet shorts for example. Could you ever get too much of these?
Camo Meets Couture
Photo credit: Camo Meets Couture
Camo meets Couture is a new blog of a gorgeous mom, army wife and chocolate connoisseur :P covering a mix of topics including food, fashion, family and fancies ;) In one of Jenee's latest OOTD posts, lovely called Wardrobe Diaries: A Date at the range, the term shooting gets quite literal, featuring a firearm training with a 9mm Springfield XDM Compact ;) How cool is that? Camo meets Lara Croft :) And Happy Mother's Day!
Also check out the complete list of featured bloggers below.
What is your blogger of the week?
Links à la Mode
Wanted: Wardrobe
Edited by: Sonia of In Pursuit of Style
Something about the change in weather that makes me want bright colors, fabulous new clothes and fancy new shoes. This happens every year, as excitement builds with peep toes, sleeveless tops and flowing skirts aplenty. I've been feeling uninspired lately, but this week's blogger submissions have me excited again. We have some showing us how to make old things new again, trends in different iterations and best of all, at a great price! Maybe I can go out a buy that new wardrobe after all ...
The IFB Weekly Roundup – May 10th 2012
Add ❤ comment: