An amazeballs photo series styled and shared by Davee's Secrets and Melinda Guajardo: Black Onyx featuring Kara Gall from Ignite Models / Minneapolis.
Photo credit: Madison Dube via Davee's Secrets
Hi, here are my gems from this week's Links à la Mode round-up:
Black Onyx Photo Series
First gem is an amazeballs photo series put together by the following dreamteam of bloggers, stylists, mua, Ignite Model and Madison photography with a vintage touch.
Photography by Madison Dube
Model: Kara Gall (Ignite Models)
Styling: Davee Ek and Melinda Guajardo
Makeup: Masha Chebotayeva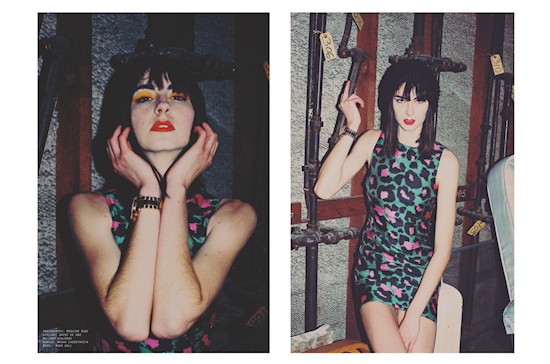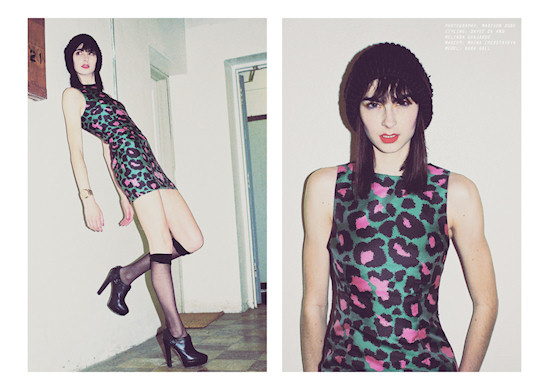 More Black Onyx pictures on Madison's tumblr and Davee's Secrets.
The Year Of The Dragon
Second gem are these five Simply Frabulous picks with a reddish oriental touch, celebrating the Chinese Year of the Dragon.
Outfit Of The Day (OOTD)
Third and last gem of today, are the fabulous outfits of just.pandippo and the Californian Girl.
Links à la Mode
Making A Connection: IFB Conference is coming
Edited by: Fajr Muhammad of Stylish Thought
Can you believe that it's almost February. Fashion week is right around the corner and that means that the IFB Conference is right upon us. The IFB  Conference has opened so many doors and channels for fashion bloggers to connect and expand their *ahem* influence. Fashion week is another great avenue to network and work with brands, the media and other bloggers. In our fast-paced digital (and fashion) worlds, connection is key.
Check out this week's Link a la Mode and connect with our 20 selected bloggers. Read their post, comment and build relationships that will last past fashion week and beyond.
The IFB Weekly Roundup – January 25th 2012
Add ❤ comment: