Omg, I performed as a latex model together with Delia, Amilia, Jana, Michaela and Ali for Rubberik's latex fashion show @ Club Mysticum. Check out my custom latex outfit inside this post.
Photo credit: Viki Secrets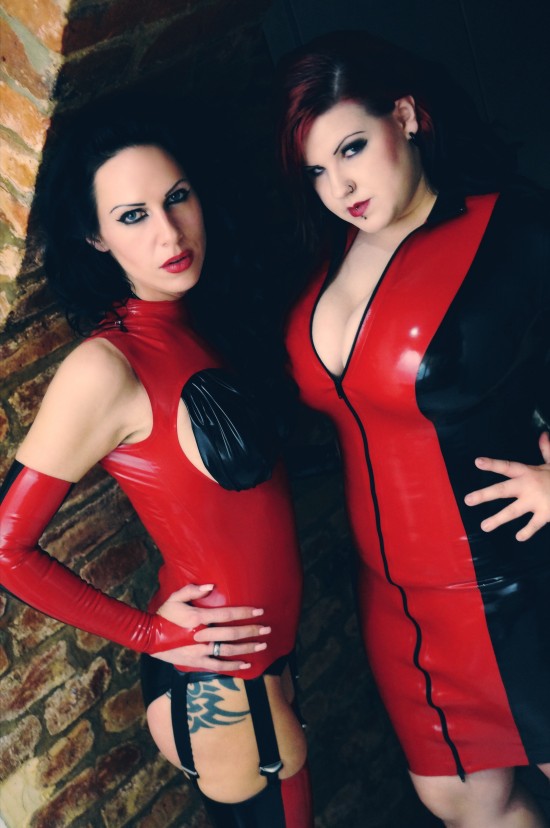 Latex models Delia and Amilia @ Club Mysticum
Hi, I modeled for Rubberik's awesome latex fashion show at the Fetish Lifestyle Charity 2015 event @ Club Mysticum :P
This time Rubberik designed me a completely new custom cut latex outfit after going back and forth several designs and also discussing them with Xena.
Ta-da and here is my awesome outfit :P A black and red latex jumpsuit with a draped top and two red bows.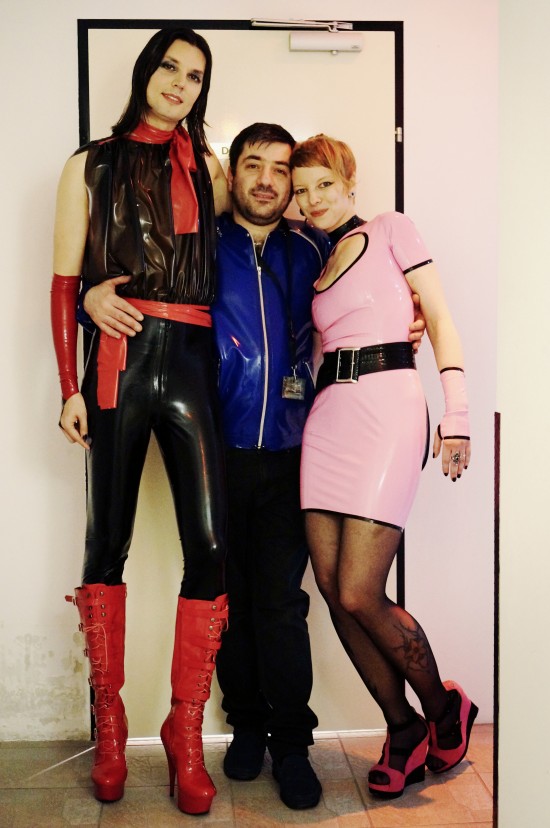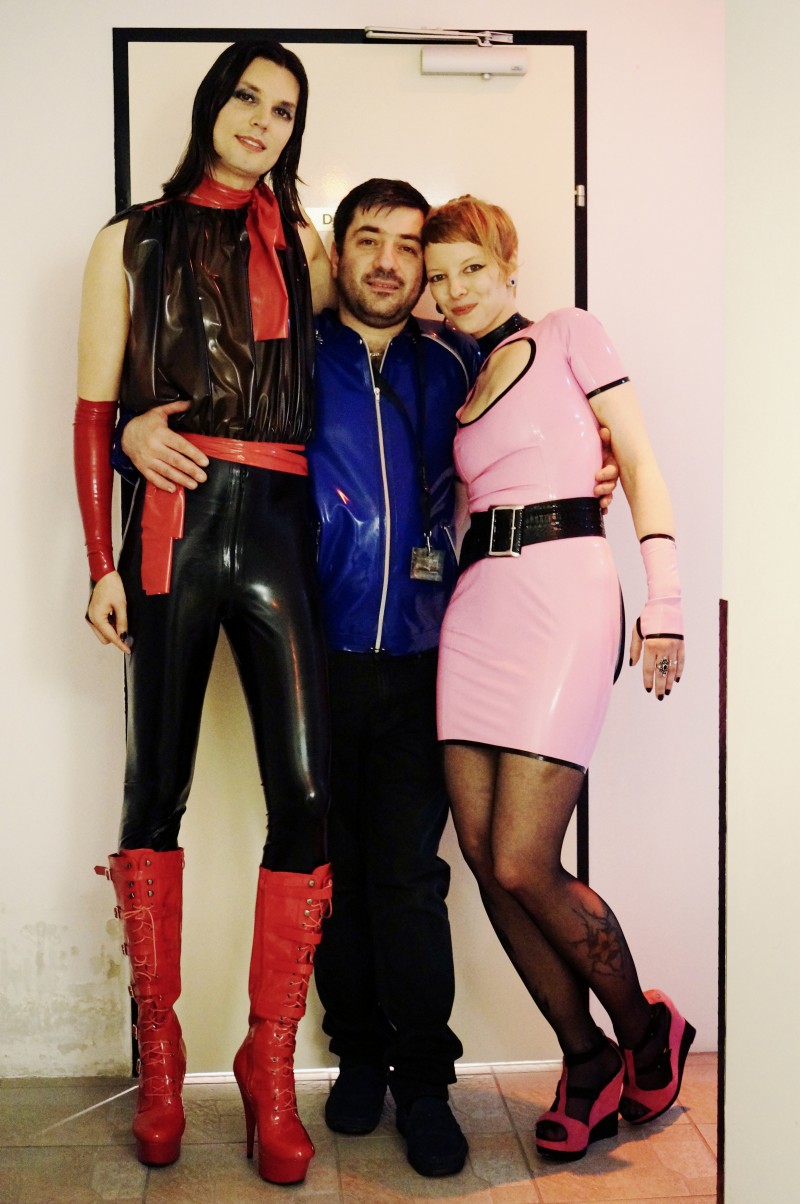 Latex designer Rubberik posing with me and Jana. Photo by Xena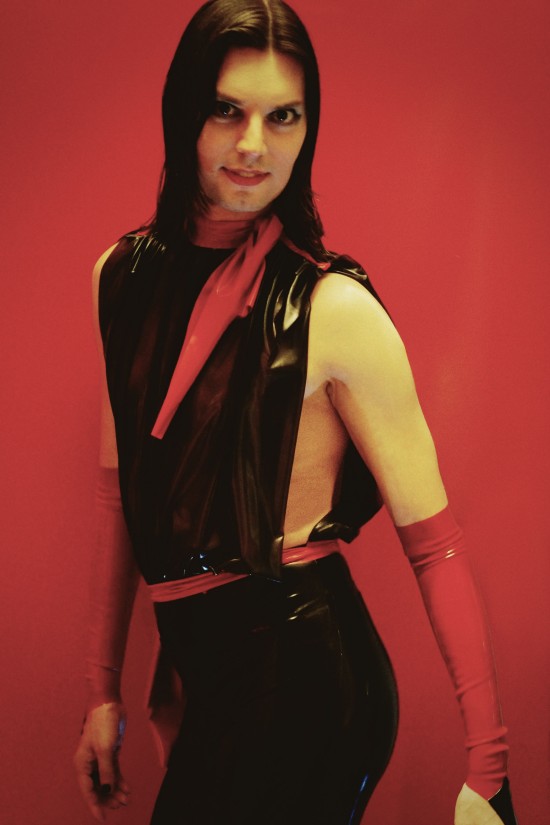 Special feature of my outfit: it was cut out on the sides :P Photo by Xena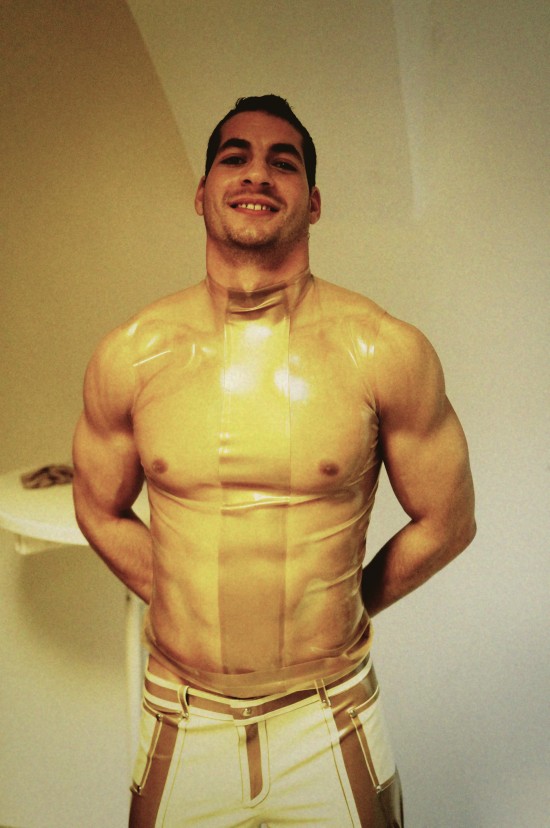 Ali in a transparent latex tank top and latex pants.
Michaela in a black latex bra.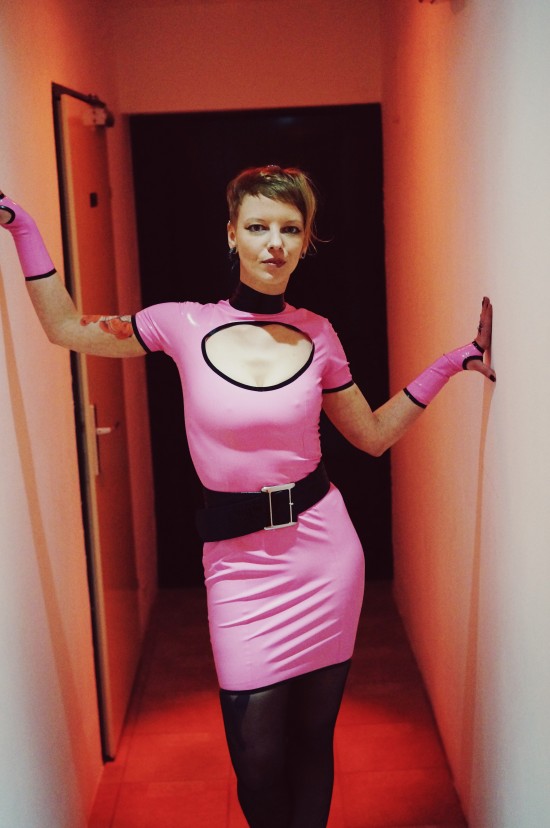 Jana's outfit was also cut out ...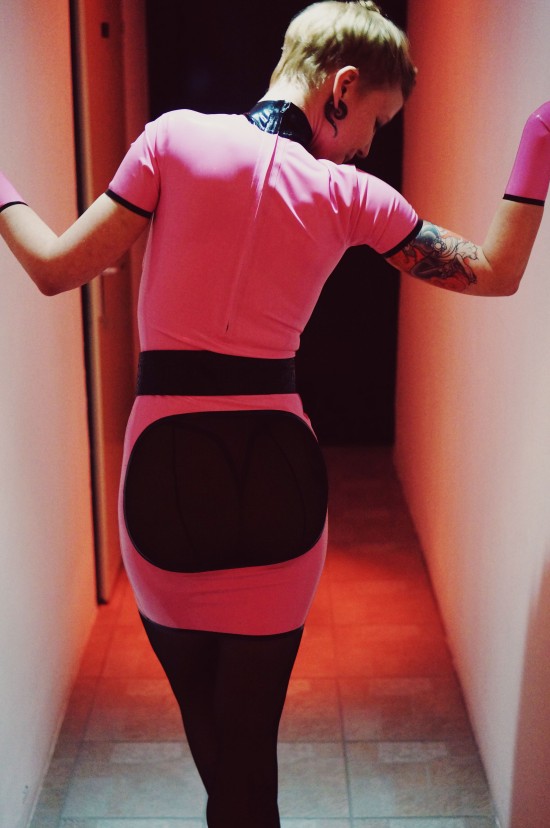 Bottomless :P
I loved my boots but they were one size too small :o Photo by Xena
Special thx to Xena for her backstage support <3
Related stories
The Rubber Maid
Rubber & Ambrosia: Fetish Fashion Ball
Purr-fume by Katy Perry: Meow!
Comments ❤ ❤ ❤
Add ❤ comment: