An uneven floor is a melody to the feet — Friedensreich Hundertwasser (1928-2000), Austrian painter and most famous for his unconventional architectural design and colorful expressionist buildings.
Photo credit: Viki Secrets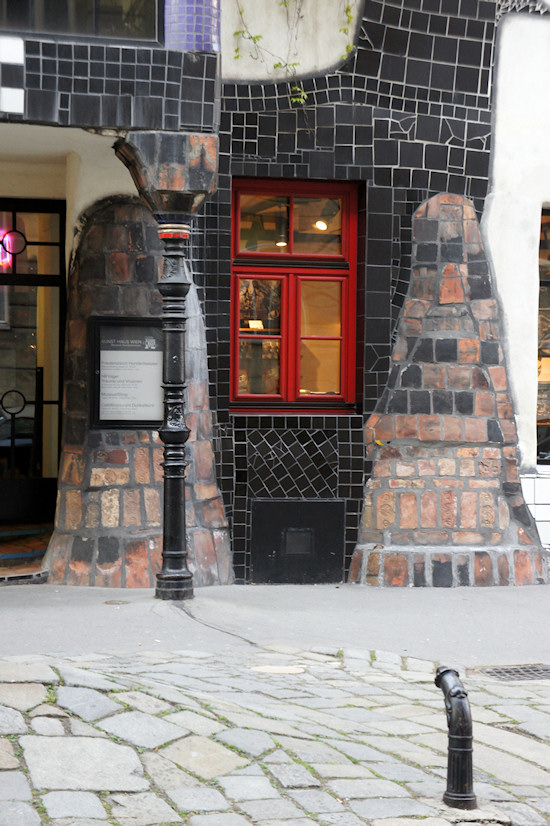 Hi, there are several buildings in Vienna designed by Friedensreich Hundertwasser (born Friedrich Stowasser), which you can visit and view from outside.
The most famous one is the Hundertwasser House, an apartment building in the third district and close to that is the Hundertwasser museum KUNST HAUS WIEN, where I have been lately. Another building, which is also very prominent by its colorful design, is the Hundertwasser Heating Plant in Spittelau.
Hundetrwasser, lover of curves and spirals, rejected the ubiquitous box model and straight lines in architecture. Here is one quote from Wikipedia, I love and which summarizes his motivation:
"A person in a rented apartment must be able to lean out of his window and scrape off the masonry within arm's reach. And he must be allowed to take a long brush and paint everything outside within arm's reach. So that it will be visible from afar to everyone in the street that someone lives there who is different from the imprisoned, enslaved, standardised man who lives next door."
The museum celebrates its 20th anniversary this year and also features an exhibition about the artist Hundertwasser.
I recently visited the HR Giger exhibition in KUNST HAUS WIEN with some friends and made these pictures of the Hundertwasser museum building afterwards.
KUNST HAUS WIEN Museum Hundertwasser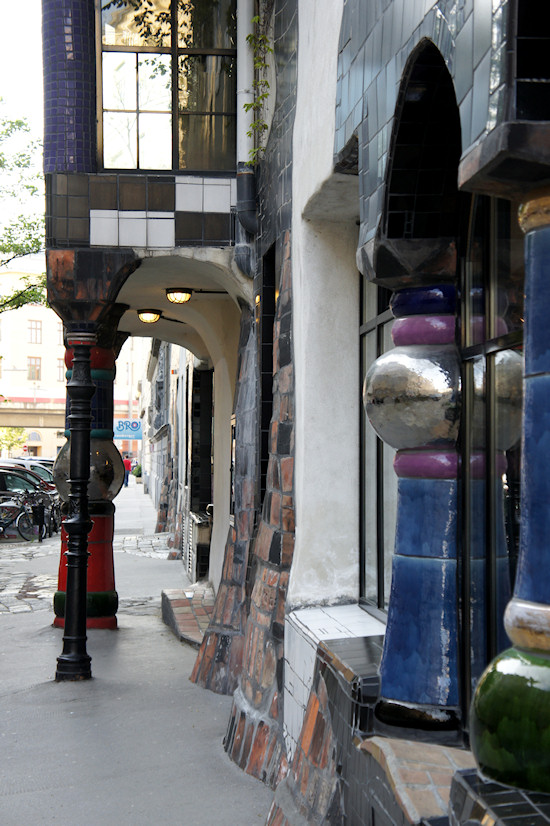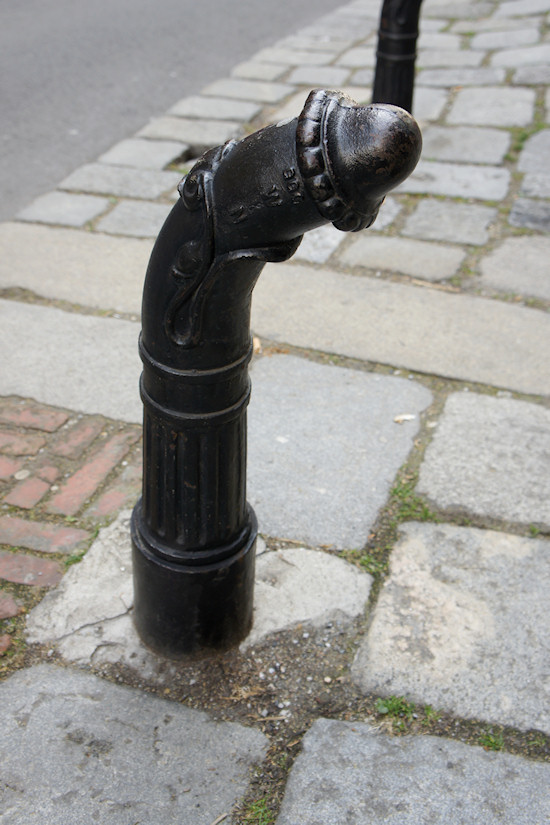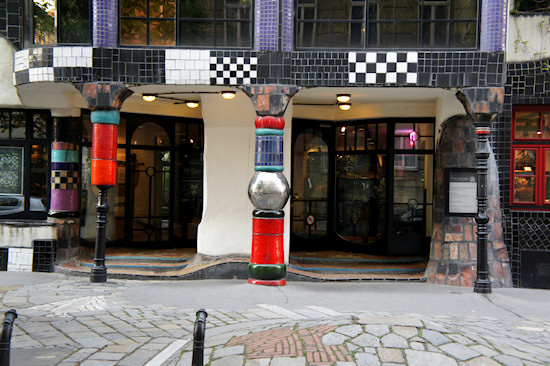 Current Exhibitions
HR Giger: Dreams and Visions (until June 26th 2011)
Hundertwasser Museum (permanent exhibition)
More Chic Places 2 Visit in Vienna
Sofitel Vienna: LE LOFT Lounge
Spiegelgasse 8 AND_i
Showroom Tiberius – Imperial Fetish Fashion
Add ❤ comment: