A mix of cowboy glamor, seventies chic, rockabilly and sex appeal — The fashion show by the Canadian duo Dean and Dan Caten rocked the Life Ball 2011.
Photo credit: Life Ball © Laurent Ziegler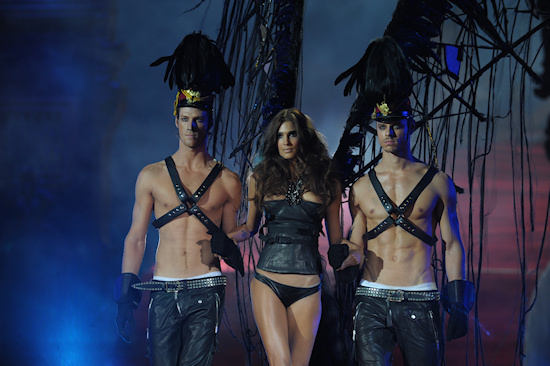 Hi, I was too late for a blogger accreditation this year (you have to register several months prior to the event, and regular tickets are also very rare), and so I ended up watching "Europe's biggest charity event" fighting HIV/AIDS on TV ;)
It is astonishing, that the annual event has reached an international audience over the years with a lot of international celebrity guests (this year: Janet Jackson, Bill Clinton, Vivienne Westwood, ...) and over 60 TV stations covering it.
On the other hand with worldwide over 33 million people infected by the lethal virus, it is clear that the topic is, unfortunately, still extremely relevant.
Besides "safe sex" the Life Ball has also another message conveyed by the sexy undressed party people and the glamorous and provoking show program: tolerance and acceptance of "alternative" lifestyles.
The best part of the TV transmission was in my opinion the fashion show by Dsquared2 at the end of the official show program. How did you like it?
Vienna City Hall
Photo credit: Life Ball © Jürgen Hammerschmid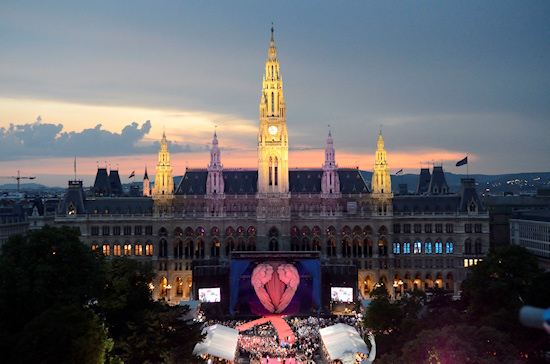 Flamingo Ballet
Photo credit: Life Ball © Conny de Beauclair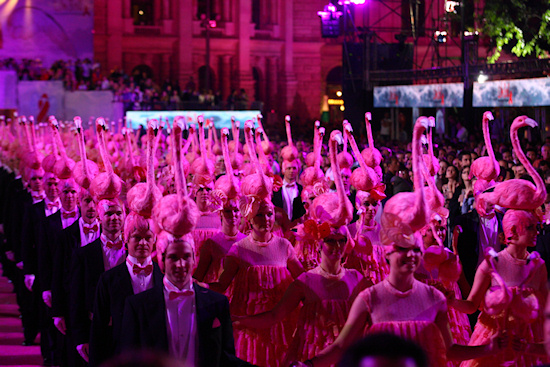 Karina Sarkissova
Photo credit: Life Ball © Conny de Beauclair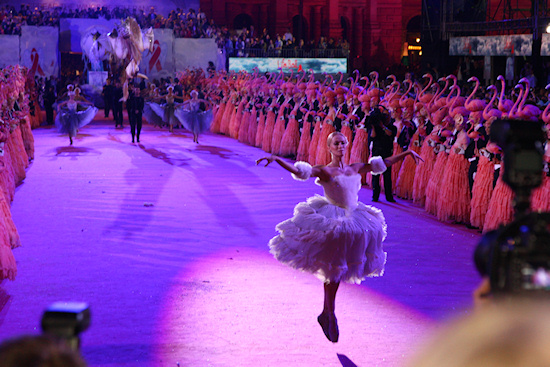 Natalia Kills
Photo credit: Life Ball © Laurent Ziegler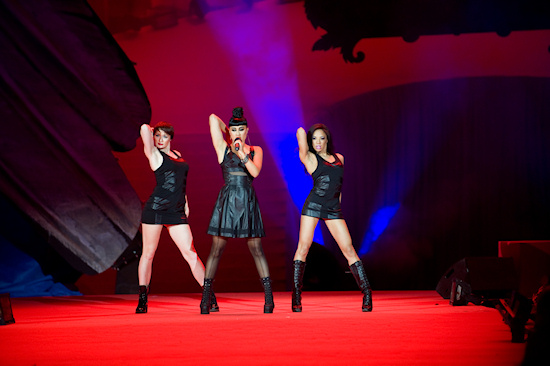 Dark Pop Singer, Natalia Kills
Fashion Show Dsquared2
Kazaky Boy Band
Photo credit: Life Ball © Joanna Jutkiewiz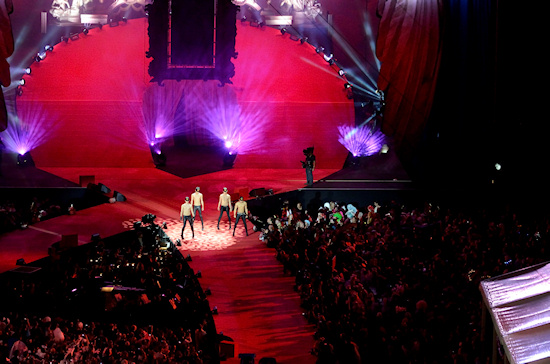 Photo credit: Life Ball © Bernhard Fritsch
Photo credit: Life Ball © Joanna Jutkiewiz
Photo credit: Life Ball © Laurent Ziegler
Photo credit: Life Ball © Laurent Ziegler
Fashion Duo
Dsquared2
Add ❤ comment: