Meet Cyber Piggy, my first AI-generated Miss Piggy! Cyber Piggy wishes you a happy new year and is excited about the progress 2023 will bring to AI.
Artwork credit: Viki Secrets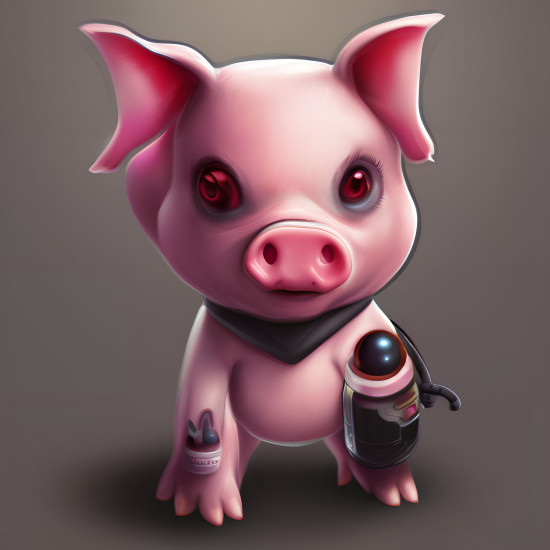 AI-generated Cyber Piggy (Stable Diffusion)
Welcome to the world of Cyber Piggy! As an AI-generated Miss Piggy, this virtual piggy is full of sass and charm just like her real life predecessors.
As we say goodbye to 2022 and welcome 2023, Cyber Piggy is excited about the progress and advancements that the new year will bring for AI. From image generation to chatbots, the potential for AI to make our lives more efficient and creative is endless.
So as we ring in the new year, let's give a warm welcome to Cyber Piggy and all the amazing things that AI and crypto will bring in the year ahead. Happy New Year!
This post was co-created with the magic of AI (Stable Diffusion and ChatGPT).
A happy and playful New Year 2023!
Related stories
Bitcoin Warrior #CryptoArt
Best Archer on YouTube
Trick or Treat #CryptoArt
Add ❤ comment: