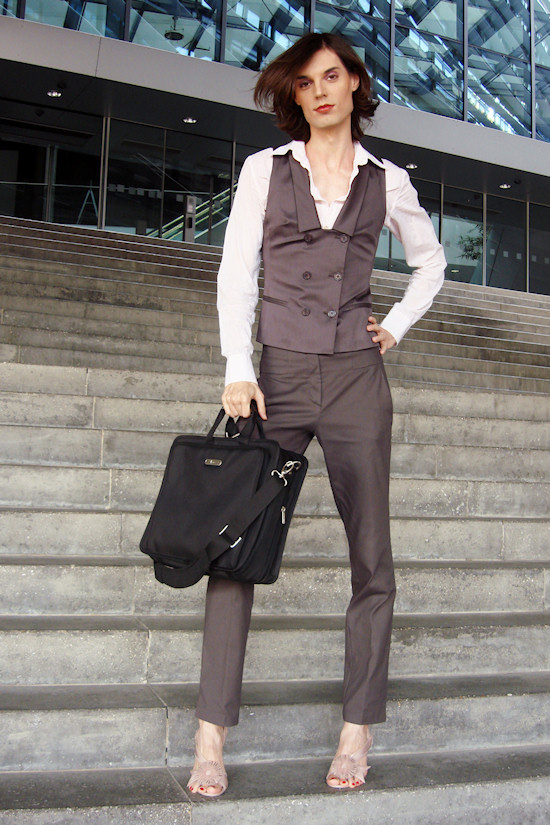 Hi, I was photographed by Michaela Amort, an Austrian fashion blogger, for the Vienna Fashion Observatory project :-) The picture was taken yesterday at the main entrance of the mighty T-Center, a ship-like building made of pure concrete.
The fashion project tries to observe and depict what the people of Vienna are wearing on the street. Take a look at their photo blog and be amazed how fashionable Vienna is actually ;-)
The photographs are also presented at an exhibition in the MQ (Museumsquartier) till 20th September 2009.
Comments ❤ ❤
Add ❤ comment: