Rub it in ... massage bars, cones and shower scrubs are only the tip of the iceberg why visiting LUSH is a fun experience :P
Photo credit: Viki Secrets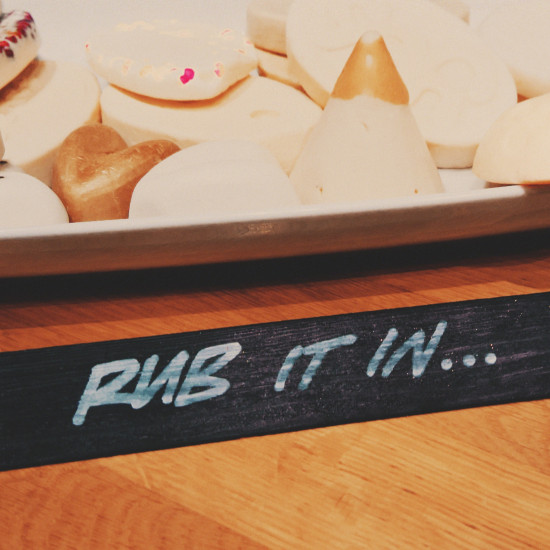 LOL, LUSH Cosmetics "Rub Rub Rub" line: Get naked, hop in the shower, and lather up :P
Hi, I recently visited the small LUSH Cosmetics store on "Mariahilfer Street" in Vienna and I was both stunned and amused by the funny store concept and here is why.
#1 LUSH soaps and bath products smell so good.
Handmade soaps do not only look so fresh and tasty but also smell so good. LUSH is like a perfume store in some sense and you can even smell it when passing by.
#2 Fresh product and store design make you feel like in a candy shop.
LUSH products are colorful and playful. Just look at the "Rub it in" products and you know what I mean :P
#3 Proactive and funny salesgirls everywhere.
Whether you like proactive customer service is up to you but there were almost as many salesgirls in the small store as customers (also mostly girls), who pro-actively welcomed you and gave advise on the large range of bath and skin care products. There were maybe 10 salespersons in the small cramped store, which is so funny, but underlines how important sales is actually for a business.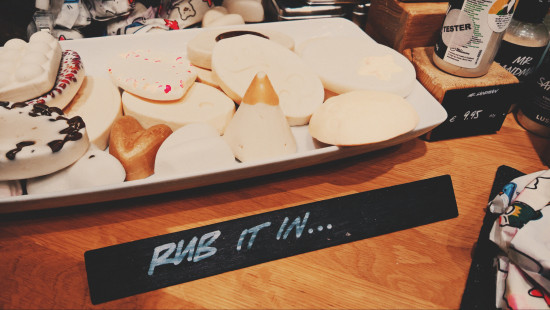 Rub it in ... "This is the bar to use if you want to make sure your partner is wide awake after a romantic massage. A good rub down with this stimulating bar will ensure your grateful partner has plenty of vim and vigor for... other activities!" LOL :P (quote from the product description)
Related stories
Star Trek days at MAC Cosmetics
lol, people line up one hour for a donut :P
NIVEA Soft: Josep Font Edition
Add ❤ comment: