Experimental shoes and high heels exhibition in "Kunst Haus Wien" with a shoe performance by Anna Vasof: Falling Footnotes.
Photo credit: Viki Secrets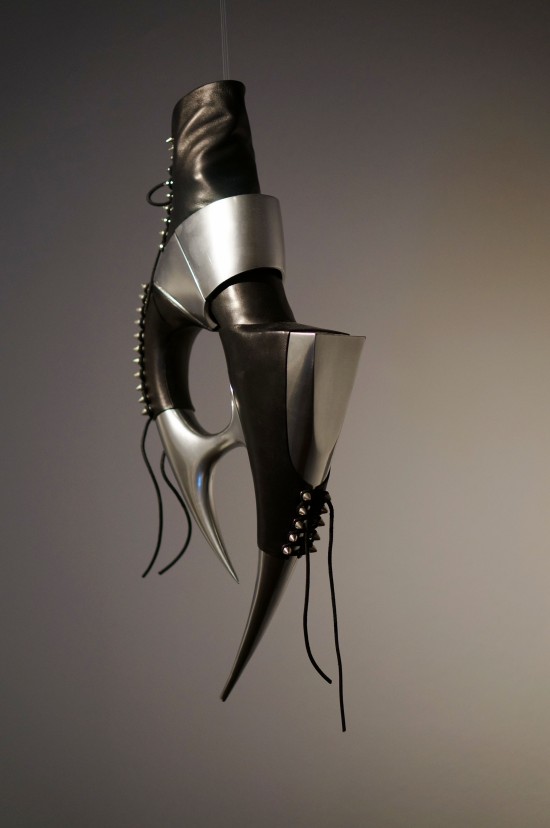 A shoe to kill. "CUBE" by Dutch shoe designer Peter Popps.
Hi, "Falling Footnotes" was a special performance in the context of the must-see "SHOEting Stars" shoe exhibition @ "Kunst Haus Wien". (open till October 5th 2014)
The exhibition showed over 200 experimental and amazing shoe creations and covered all forms of shoes: shoes as a fashion statement, a fetish, an object of desire, a symbol of perfection, and shoes as art.
The special performance "Falling Footnotes" by Anna Vasof took place in the museum and progressed from one exhibition room to the other. Three characters, three pairs of shoes, and three reasons to move on. The steps of the three performers became metaphors of the functionality and dysfunctionality of the human movements.
It's shoe time :P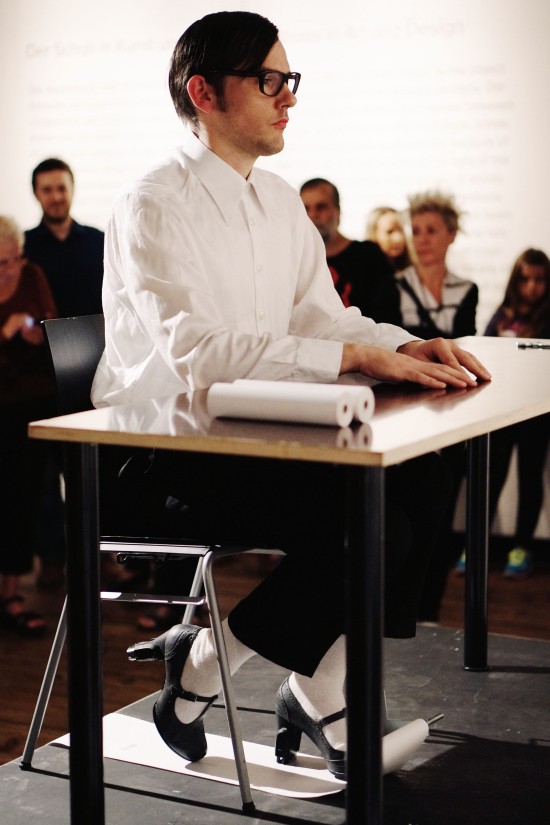 Working in the hamster wheel. First performer of the "Falling Footnotes" performance.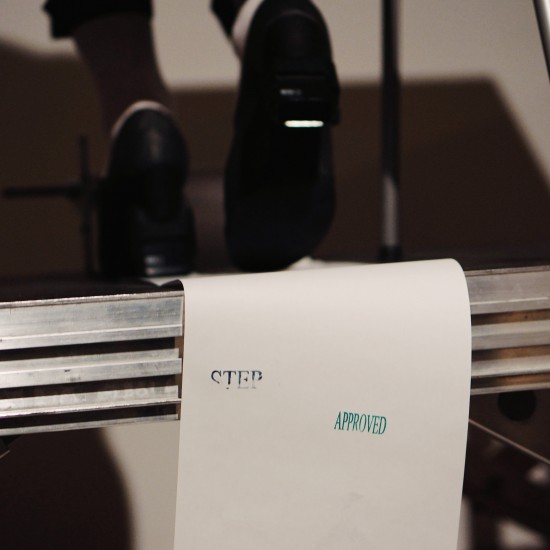 Walking on the Dark Side. Step Approved.
Natural Masterpieces. Shoes by Charles Jourdan.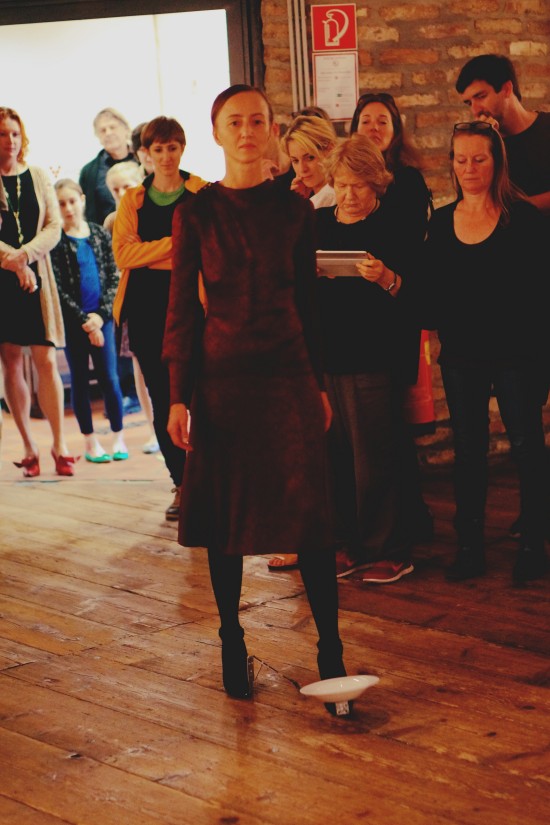 2nd performance. Eating with fork & plate shoes.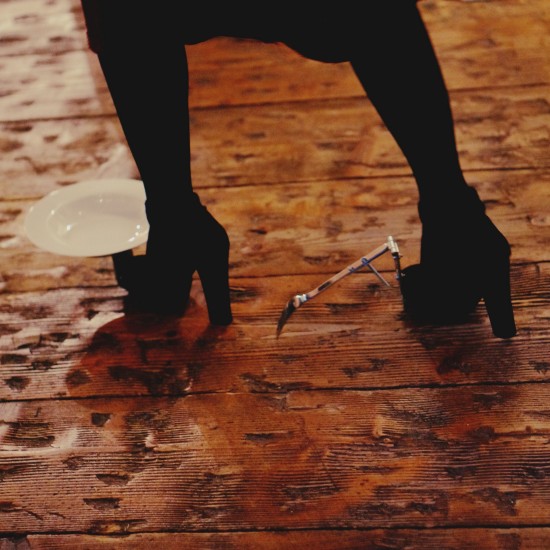 Dinner is ready.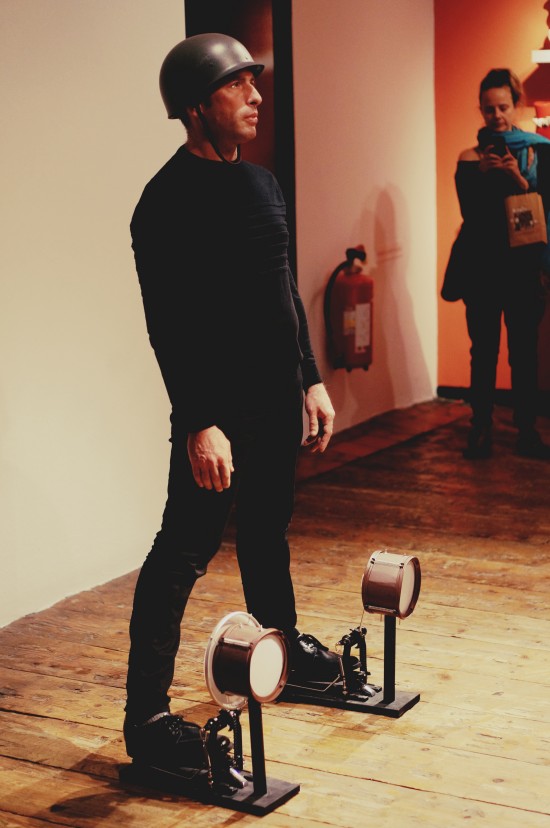 3rd performer. Marching soldier with percussion shoes.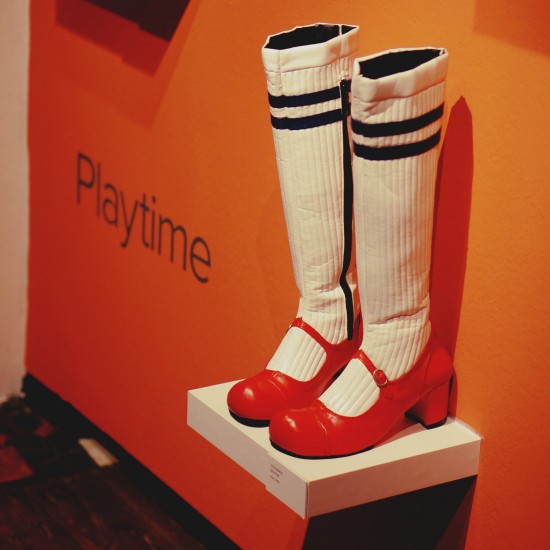 Playtime. "Stockings" shoes by Shani Bar.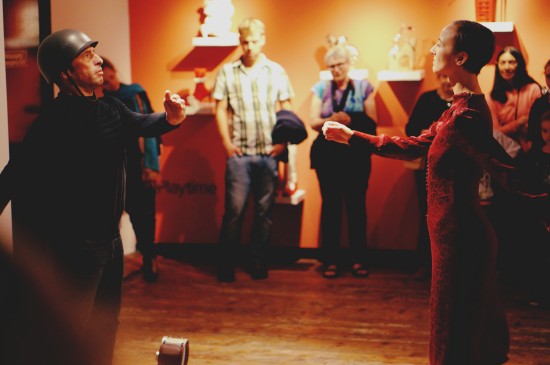 Marching.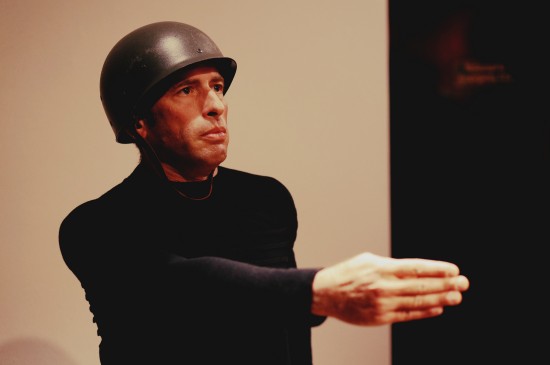 Halt.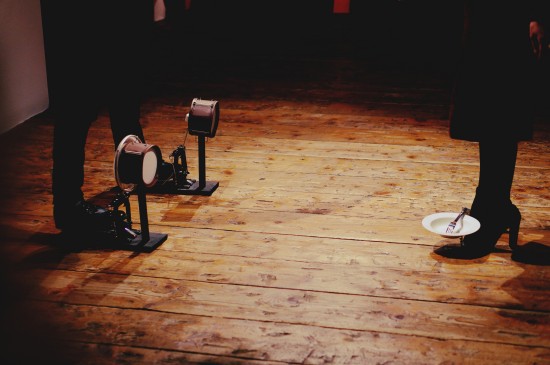 Drumming.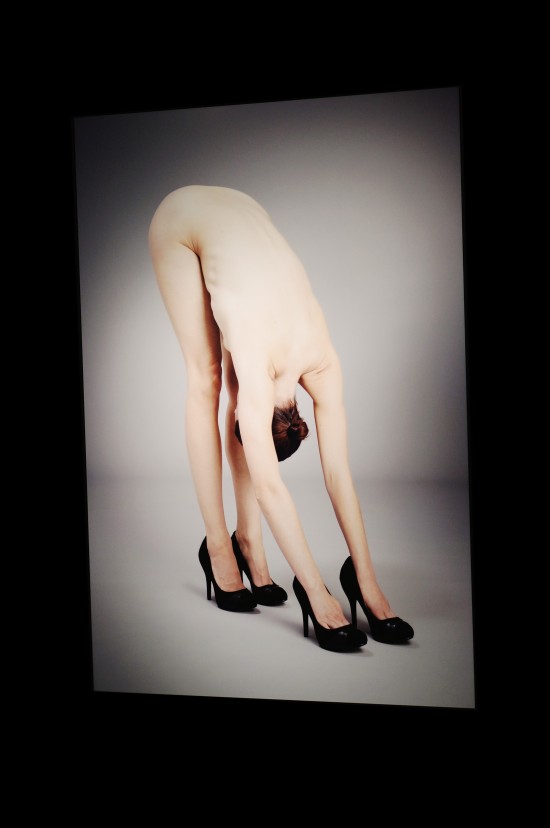 Shoes as a fetish object. Photo "Yoga in Heels" by Krista van der Niet.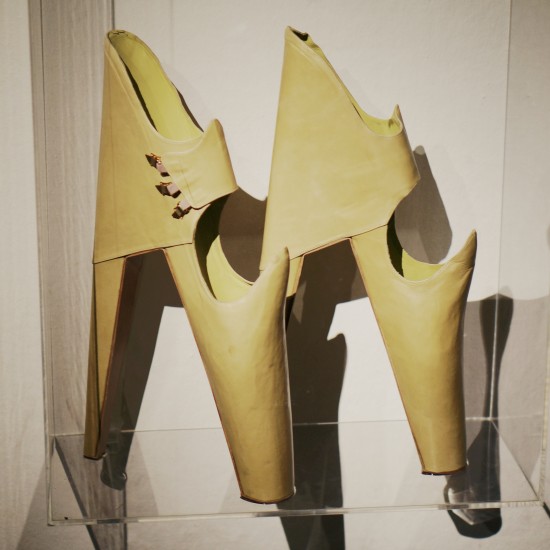 The dreadful "Scary Beautiful" ballet toe shoes by Leanie van der Vyver and René van den Berg.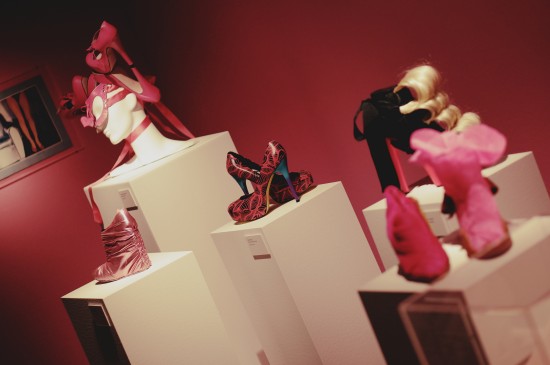 Fashion victims' shoes.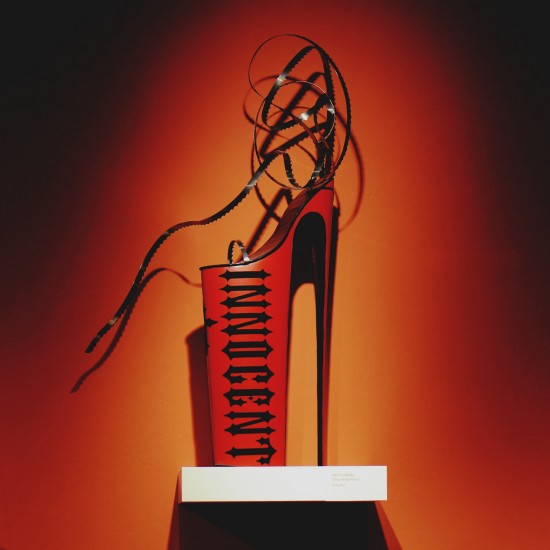 Innocent "Like a virgin" heels by Omar Angel Perez.
The shoe must go on.
Related stories
Stormtrooper-esque Heels by Liam Fahy
The Perfect Shoes And The Golden Ratio
Spellbinding Sandals by pelican avenue
Comments ❤
Add ❤ comment: