I'm Blanc. Also known as White Heart. — Caught a Hyperdimension Neptunia Cosplayer on camera.
Photo credit: Viki Secrets
Blanc Hyperdimension Neptunia Cosplayer @ Vienna Nippon Nation B.C. (Before Corona)
Vienna Zombie Apocalypse NFT
You can now collect the "Vienna Zombie Apocalypse", my first ever tokenized tweet, as an NFT on Valuables:
https://v.cent.co/tweet/1368991485459304448?s=u_a
Hyperdimension Neptunia
Hyperdimension Neptunia is set in the world of Gameindustri and is divided into four regions representing the four game consoles Xbox, PlayStation, Wii, and the cancelled Sega Neptune.
Blanc is the Console Patron Unit (CPU) of Lowee representing the Nintendo Wii home console.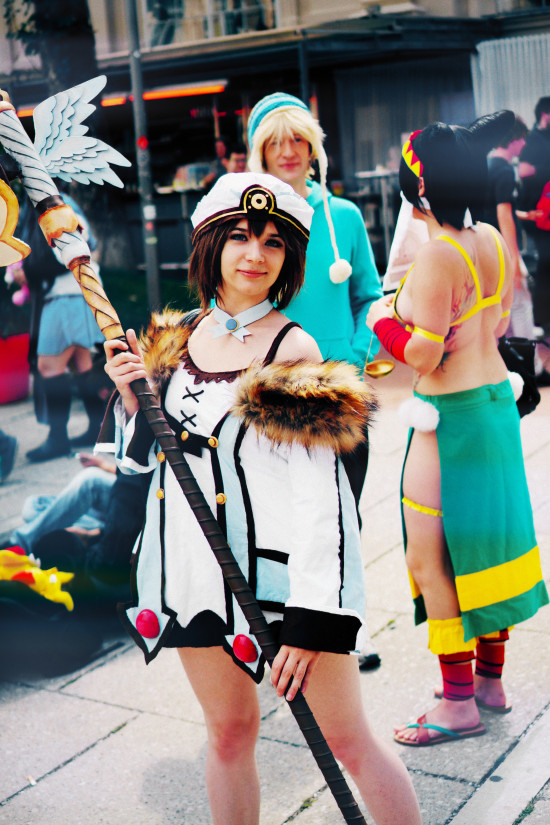 Good morning. Please wake up. Wake up! I said wake the hell up, moron! Get your ass in gear, you prick! — Hyperdimension Neptunia
Related stories
Digital Monsters Digimon Cosplay Photography
When was the last time you went to a Comic Con?
Nippon Nation: "How do you like my guns?"
Add ❤ comment: