Ponies at the Rainbow/Love/Euro Pride Parade in Vienna and my all in black/goth/fetish/summer outfit.
Photo credit: Viki Secrets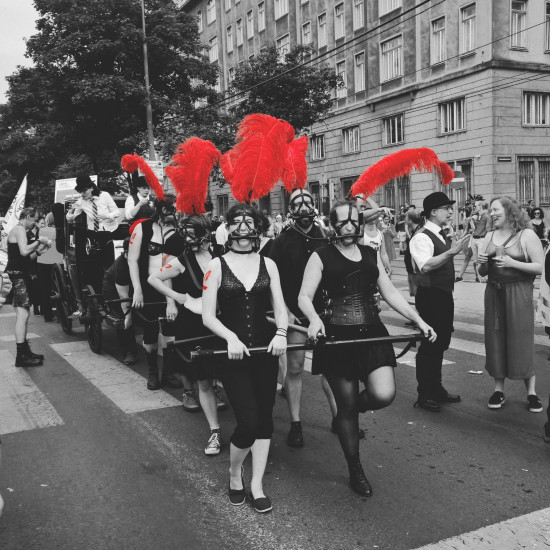 Libertine @ "Regenbogenparade"
Hi, it was pretty hot the parade, but luckily a bit cloudy, otherwise you almost couldn't stand it in the heat as a Goth.
The Rainbow Parade is a sign for tolerance, sexual freedom, and diversity and takes place in Vienna at the Ring Street every year.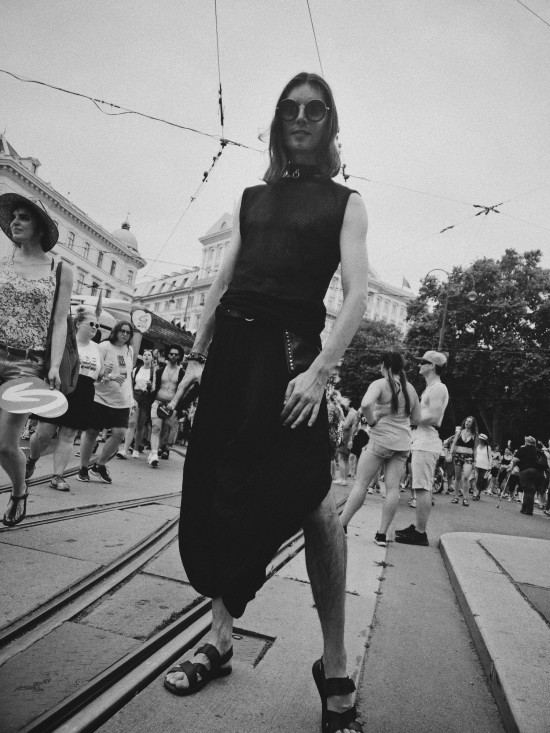 My parade outfit :P
Related stories
Rainbow Crosswalk: Vienna just got more colorful
Whip Performance // Take Festival // How much can you take?
From Vienna With Love
Add ❤ comment: