Fashion by Calvin Klein is sleek and minimalistic, male ck models tall AND topless, as seen in this cool runway rehearsal.
Video credit: Calvin Klein
Hi, in this rehearsal, behind the scenes video we can get a short glimpse how male ck models are trained for the runway. They practice topless!
A subtle compaign for their jeans collection? Could be, but it was more a suits and overcoats type of show in the end ;)
Anyway, it is cool, seeing more androgynous male models on the international runways.
Calvin Klein Jeans Men
Photo credit: Calvin Klein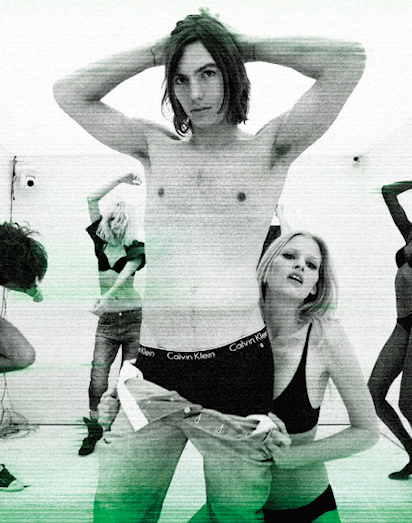 Watch the final show
Calvin Klein Men's Fall 2010
Add ❤ comment: