Fiat cities around the world are suffering from high inflation and are calling Bitcoin for help.
Artwork credit: Viki Secrets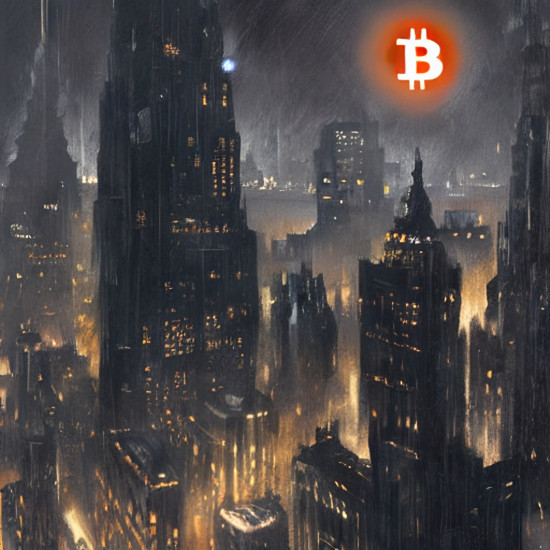 Bitcoin Fiat City NFT. 1/6 editions. Available on NFT Showroom.
What is CryptoArt?
CryptoArt/NFTs are a revolutionary new way to buy and sell digital art online in limited editions with the power of blockchain technology.
Bitcoin Fiat City
On the 21st of January 2023 the Bitcoin signal was spotted on the Berlin TV Tower and shortly after, on March 29th, people projected the iconic orange symbol alongside a powerful message on the ECB Tower in Germany for the first time. Study Bitcoin.
https://twitter.com/neumi85_btc/status/1616866203640684544
https://twitter.com/Bitman_bob/status/1641184791310618627
Bitcoin is ultra sound, hard money with a limited and immutable supply of 21 million coins. It is immune to inflation and censorship, making it the most secure and hardest money humans ever created.
This cryptoart was co-created with the magic of AI (Stable Diffusion).
Proof Of Art
https://nftshowroom.com/gallery/vikisecrets_crypto_bitcoin-fiat-city-cryptoart-nft-6
Gallery
https://nftshowroom.com/vikisecrets/gallery
Related stories
Bitcoin Warrior #CryptoArt
Bitcoin Pin-Up #CryptoArt
What Maya and Bitcoin have in common?
Add ❤ comment: