Photo credit: Viki Secrets
Hi, I went to the Austria's Next Top Model Casting in Vienna at the shopping center Q19. Since I have started modelling only recently, this would be a great chance for me to learn how to become a real topmodel, I thought. So, let's go ...
But before getting a model job or a performance on TV, you have to pass a casting, and ANTM is of course no exception. Those castings are actually what models fear most, because you are always a little bit nervous, seeing your customer and your competition for the first time. You have to give your best in the hope to get the job.
The cool thing is I was admitted into the casting which is – unfortunately – everything else than granted for a transgender model. Kudos to the Puls4 team who did a real professional job there.
I had my fun, gave my first interviews, but was also quite nervous, and realized I need more runway training, which is not so easy in just a bikini, high heels, and everyone else watching you.
My favorite TV topmodels are Larissa (for her strong attitude), Kim (for her courage and endurance) and from America's Next Topmodel Isis King (for becoming the first transgender topmodel in America).
Here are some impressions from the casting:
Photos by Rene | Fashion by Bench | Shoes by GUESS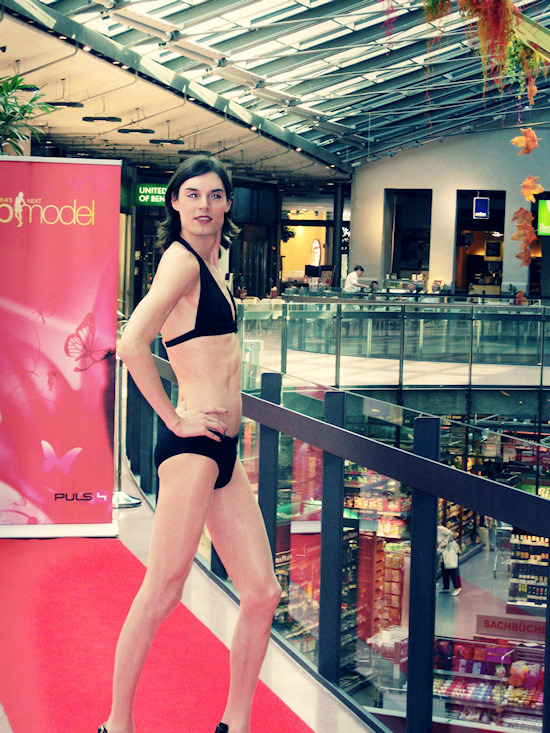 Add ❤ comment: